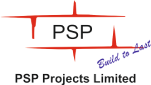 Optimizing the methods of construction practices in India, PSP PROJECTS LTD. has been a pioneer in construction since 2006. Evolving with the dynamic times PSP projects ltd have introduced an array of prefabricated concrete systems. Integration of smart, comprehensive, and innovative techniques, PSP Precast provides a panacea that caters to all the pre-casted elements and services –turnkey solutions, technical, design, logistics, and assembly-you name it and they have it! PSP Precast can address every design need and engineer fully-integrated building systems from conceptualizing to construction. It is also renowned for its ability to take any concept or idea and see it through to truly stunning results.
Quality
Pre-cast concrete has the versatility to provide great dimensional accuracy and finishes.
Durability
Precast concrete has a lifespan of several years, in fact, they increase in strength over time, instead of deteriorating.
Resistant to Combust/ fire resistant
Pre-cast concrete is ingrained with pliancy to fire protection.
Sustainability
Operating costs in pre-cast concrete are one of sustainability's key manifestos.